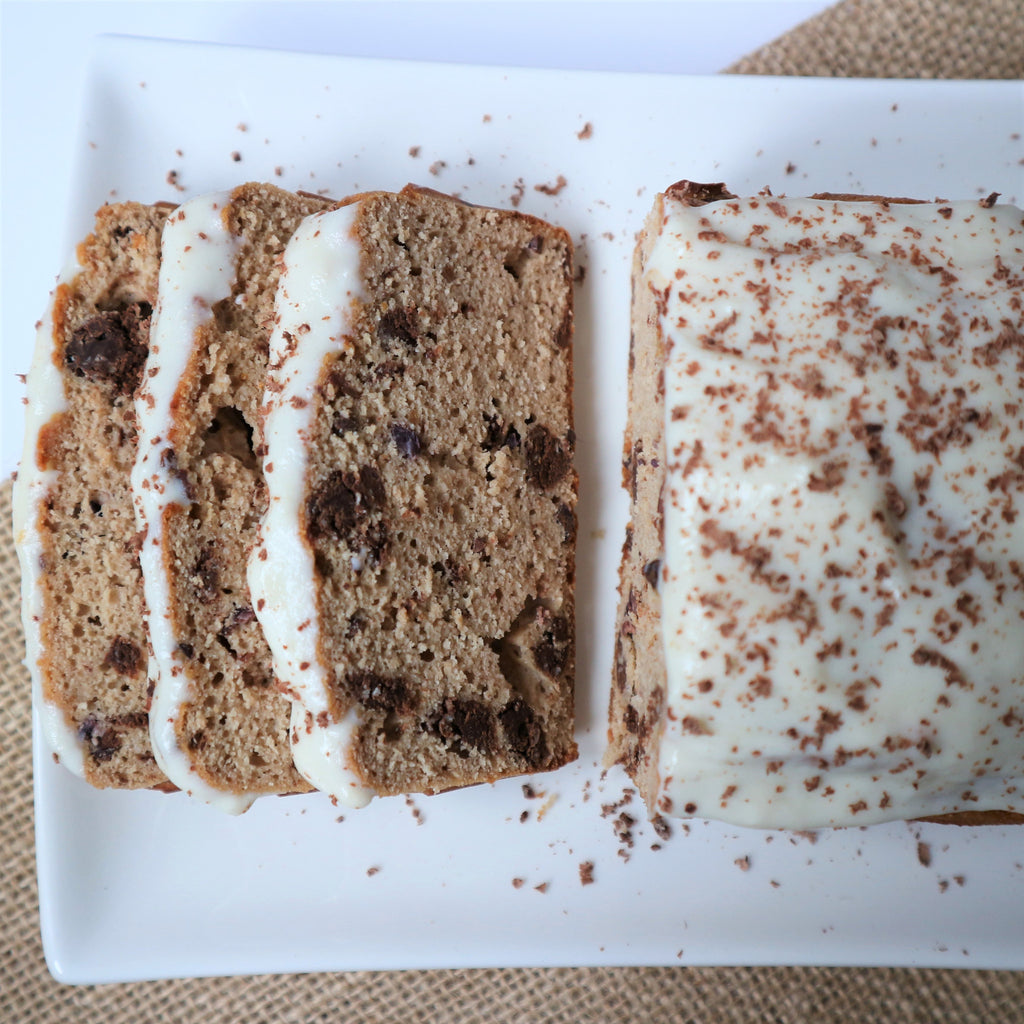 One of our resident bakers, the talented @_hannaheats (Hannah Potter) has prepared this delicious soft peanut chocolate chip loaf and would love to share the recipe with all of you chocoholics. 
She loves our luxurious high protein original chocolate and especially baking with it as she believes in balance when it comes to food, and balancing the healthy with the delicious. Our chocolate is lower in sugar than your average supermarket brands and higher in protein to almost the level of most protein bars without sweeteners and palm oil, only real creamy chocolate, making for a nutritious ingredient in many tasty dessert recipes.
You'll find many more amazing recipes over at @_hannaheats and 
Utensils -
1 large loaf tin
Mixing bowl
Whisk
Teaspoon
Oven
Ingredients -
The Loaf
25g of Sukrin Gold (sugar free alternative to brown sugar)
30g of Muscle Mousse Peanut Choc Caramel flavour
50g of Unflavoured whey protein
50g of coconut flour
30g of peanut flour
20g of melted coconut oil
200g of liquid egg whites
200ml skimmed milk
1/2 teaspoon of baking powder
The Icing
100g of plain yoghurt
30g of vanilla or unflavoured casein protein
50ml of water
Method -
Grease and line a loaf tin and set your oven to 160 degrees C
Whisk together the egg whites and milk until nice and fluffy
In a separate bowl combine all of the other loaf ingredients until well mixed
Stir in broken up chunks of Cocoa+ High Protein Chocolate
Slowly whisk into the egg mixture
Pour the mix into the prepped loaf tin
Pop in the oven and bake for around 30 minutes
Remove from the oven and then remove from the loaf tin and leave to cool on a cooling rack
Once cooled, mix together the ingredients to create the delicious icing and then spread on stop of the cake. 
Happy Indulging!
It's Good + More Good.