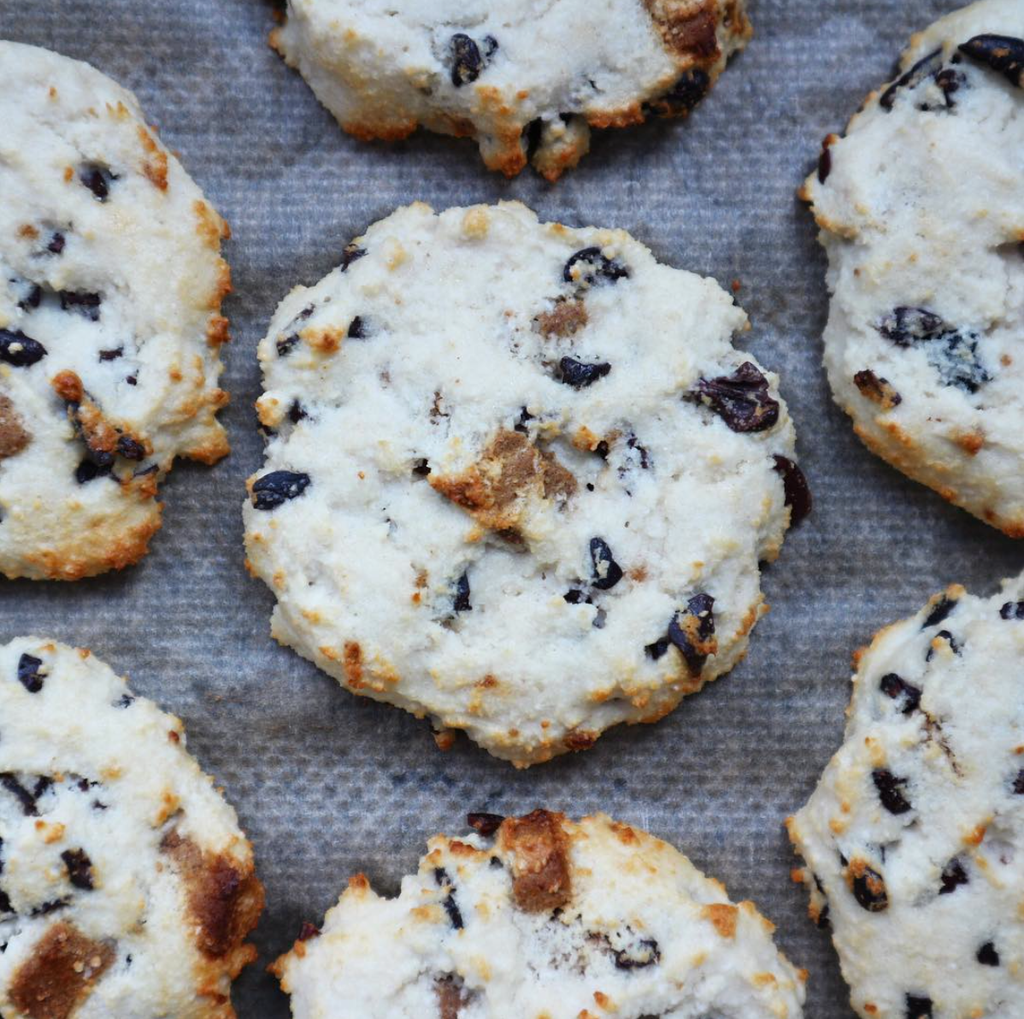 Hope you're all getting in the festive mood, if not we've got something much better than "Home Alone" to get you singing Jingle all the Way. If you were looking for another way to indulge in our protein chocolate, even if you only have the calendar from us, the amazing @_hannaheats (Hannah Potter) has done it again.
Check out these delicious guilt-free cookies adapted from an already existing recipe. The perfect accompaniment to our luxury high protein chocolate. Dot our delicious protein chocolate chunks throughout these chewy cookies for an exciting guilt-free evening dessert, providing you with essential proteins without the sugar and unneccesary calories.  
Utensils -
Mixing bowl
Whisk
Tablespoon
Oven
Greased baking tray
Ingredients -
45g of coconut flour 
30g vanilla whey protein powder
100g of egg whites
30g of melted coconut oil
90g of greek yoghurt
Method -
Grease and line a loaf tin and set your oven to 160 degrees C
Whisk together the egg whites and greek yoghurt
Combine all of the other ingredients until well mixed until a dough consistency
Stir in broken up chunks of original Cocoa+ high protein chocolate until evenly distributed
Using the tablespoon, spoon the dough in even amounts onto the greased baking tray and then press down into a cookie shape.
Pop in the oven and bake for around 11-13 minutes
Remove from the oven leave to cool on a cooling rack
Happy Indulging!
Have a very Merry Christmas!
It's Good + More Good.