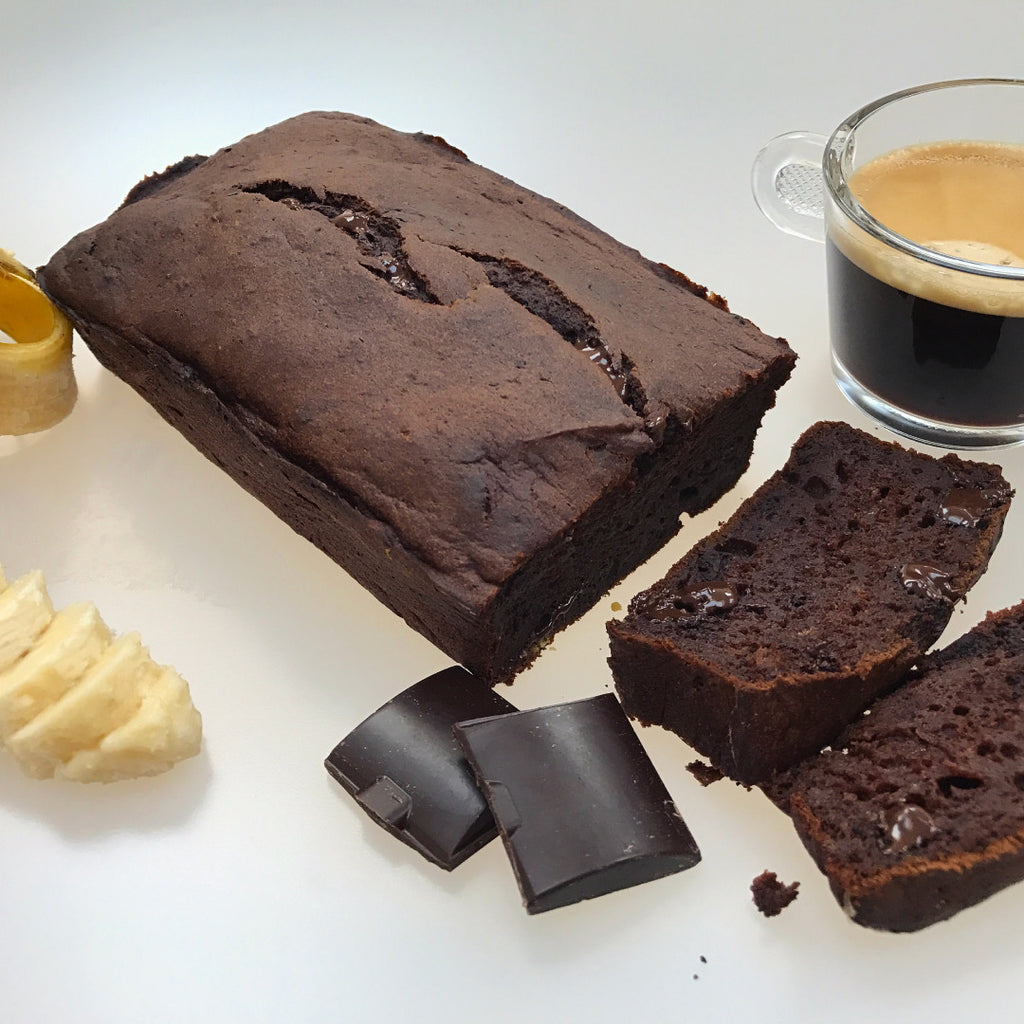 We are big fans of The Clean Eating Guide here at Cocoa+, her philosophy is all about maintaining a healthy lifestyle including healthy eating but still living life to the fullest. She shares our vision of making healthy, fun.
We're excited to announce that we've teamed up with The Clean Eating Guide (Courtney Pruce) to bring you her delicious guilt-free Protein Banana Bread recipe made with her favourite High Protein Chocolate Espresso!
Utensils -
Loaf tin
Large Mixing bowl
hand blender
whisk
Oven
teaspoon
Ingredients -
250g ripe mashed banana
120g canned pumpkin
35g chocolate whey protein powder
30g melted coconut oil
1/2 tsp baking powder
1/4 tsp baking soda
1/4 tsp pink salt
60g oat flour/blended oats
1 whole medium egg
35g liquid egg whites
6-10 squares of delicious cocoa plus espresso choc (chopped)
75g solid granulated sweetener
Low kcal spray/butter for greasing loaf tin
Method -
Use a hand held blender to puree together the banana and the pumpkin/or substitutes. Then add all the remaining 'wet' ingredients and whisk together until smooth.

Then add all the dry ingredients (except chocolate chunks) and whisk for a further few minutes until the mixture is thick and well combined.

Fold in the chocolate espresso chunks.

Grease the tin well and then pour in the mixture, making sure you smooth out the top.

Bake for 28-30 minutes on 170 degrees celsius (fan oven). Then remove from the oven and cover the bread with tin foil.

Place back into the oven to bake for a further 28-30 minutes until bread has cooked through. Be sure the bread is still slightly squishy/spongey to touch as you want to avoid drying out the cake - it should be bouncy and moist but cooked through. 
Happy Indulging!
It's Good + More Good.