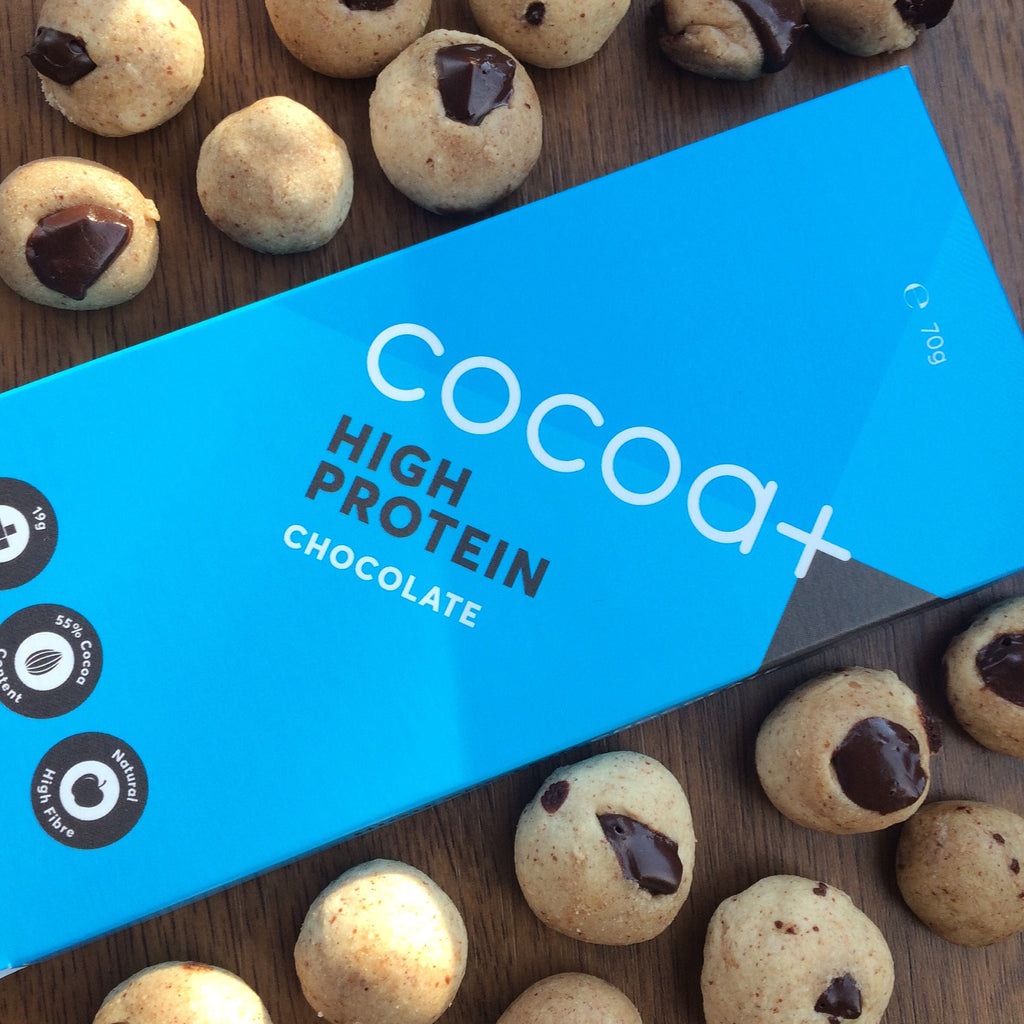 We're well into 2016 now and we need something sweet to go with that new years resolution of getting back into the gym! Cocoa+ doesn't have to be that ordinary chocolate bar. Many of our fans have been creative and experimented with different recipes to give you that kick of protein and energy we've all been missing!
Here's one of our quick and simple favourite recipe from our friend 
balancednotclean
on instagram.
Ingredients: 
15g 100% peanut butter
20g whey concentrate vanilla protein powder
7.5g plain flour
7.5g honey
1 square of Cocoa+
Lets get making:
Stir the whey, plain flour and honey together in a mixing bowl
Add the 15g of peanut butter and fold it in with your hands.
Add tiny amounts (1 tsp) of water at a time to your mix until it forms a firm dough.
Roll the dough into small ball approx. 1 inch in diameter.
Cut up the Cocoa+ into small chunks and then pack them into the small balls.
Place each small dough ball on baking paper about 2 inches from apart.
Place then in a 850w microwave on full power for 45 seconds, they will become lighter in colour when cooked.
Leave to cool for a bit, they will be crisp, yet chewy and soft in the middle and packed with gooey Cocoa+ goodness.
Optional: Sandwich between two squares of Cocoa+, once cooled, for those chocolate addicts!
Enjoy! 
They're Good + More Good.